Denpasar – In order to welcome the Galungan and Kuningan days, the Student Activity Unit of the Hindu Dharma Student Union ITB STIKOM Bali has carried out the Galungan and Kuningan Penjor Making activities in 2022. This activity aims to build a sense of togetherness, cohesiveness among members of the Hindu Student Union Student Activity Unit. Dharma.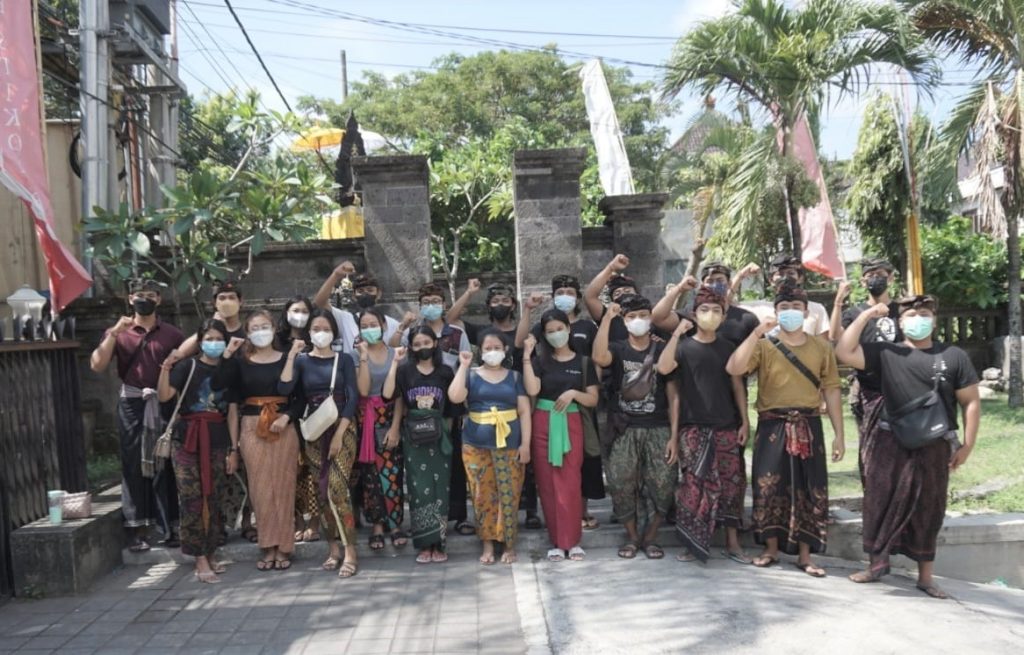 The making of the Galungan and Kuningan penjors was attended by 50 members and administrators. This activity was held on Sunday, June 5, 2022. In addition to making penjor we also Ngukup Tirta for the completeness of prayer facilities at Padmasana ITB STIKOM Bali Renon.
To decorate the Penjor we use the following tools and materials: Janur, Paddy, Sanggah Cuk – Cuk and Kamen, Kolong – Kolong, Ongkara (kober penjor), Hanging Sampian Penjor, Sampian Penjor (capah), Lantern (Gebogan Penjor), Cloth Black Kasa, Ron, Banana, Jaje Banten, Ambengan, Coconut, Tali, and Kabel Ties. Galungan can be interpreted as a form of silence over the prosperity and welfare bestowed by Ida Sang Hyang Widhi Wasa which is a ladder to a cleaner life. It is hoped that at this celebration, a pure and clean mind can remove all negative influences.
Galungan Day consists of a series of activities that have their respective meanings. Starting from Tumpek Wariga, Javanese Sugihan, Balinese Sugihan, Penyekeban Day, Presentation Day, Penampahan Day, the peak of Galungan Holy Day, to Galungan Umanis Day.
The penjor is installed on the day of Penampahan Galungan, after 12 PM. This means when we as humans fight against dirty thoughts, fight against negative traits, and ego traits. After successfully winning the war against these thoughts and traits, as a sign of victory, a penjor is installed as a symbol of "victory".