Denpasar- Student Activity Unit HIMATOGRAPHY ITB STIKOM Bali, Thursday – Wednesday, 15 – 21 June 2023 has participated in the 77th Bhayangkara Day Creative Content Contest activities held by the Indonesian National Police.
This competition was held to celebrate the 77th anniversary of Bhayangkara. The types of competitions held include creating Tiktok content, Photography, Short Films, Writing Short Stories, Writing Journalistic Articles, Infographics, and Storytelling. We, the HIMATOGRAPHY Student Activity Unit sent 2 members to participate in this activity, namely I Komang Adisaputra Gita (210040017) who participated in the Infographic competition, and Ida Bagus Gede Sastra Wibawa (220030037) who participated in the Photography competition. The theme of the two competitions is the same, namely "Bitter – Sweet Police Journey".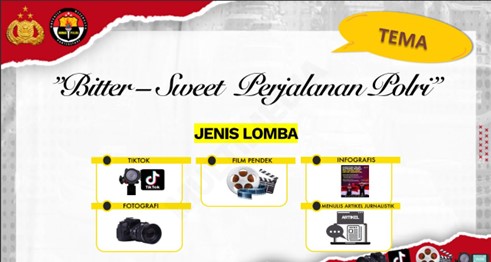 The timeline for this competition begins with Socialization and Registration activities on May 29 – June 15 2023. Then on June 16, the 10 best works will be selected from each competition. On June 17-20, a judging will be held to determine 3 winners. Followed by the announcement of the winner on June 21. And the last event, namely on June 27, there will be an award ceremony or awarding of prizes to the winners. The total prize that will be received by the first winner is IDR 10,000,000, the second winner is IDR 7,500,000, and the third winner is IDR 5,000,000. The participant criteria for the Infographic and Photography competition are the general public, or the National Police/TNI. This competition is in the National category, which means that it is attended by at least 5 Provinces in Indonesia.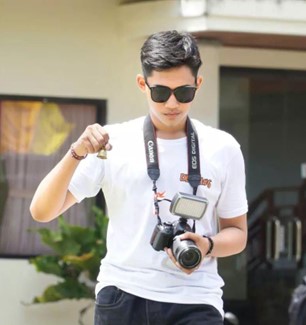 Head of Student Activity Unit I Komang Adisaputra Gita would like to thank the HMATOGRAPHY UKM Members for their participation in participating in the competition to fulfill the 2023 HIMATOGRAPHY Student Activity Unit Work Program, not forgetting the Supervisors for their support, constructive criticism and suggestions so that members can participate in the work. the good one. We hope that the HIMATOGRAPHY UKM will be even more successful in the future and become an example for other UKMs on campus.