Denpasar – ITB STIKOM Bali Himatography Student Activity Unit, Tuesday – Wednesday, 12 July – 03 August 2022 held the STIKOM Festival activity which was divided into several stages including registration and collection of works starting from Tuesday – Sunday, 12 – 31 July 2022, participant data recording Monday – Tuesday, 01 – 02 August 2022, and judging and announcement of winners on Wednesday, 03 August 2022.
STIKOM Festival Photo Competition UKM Himatography took the theme "Photo Model", the STIKOM Festival activity was held for three weeks from registration to judging and announcement of winners. This activity is a mandatory activity for ITB STIKOM Bali students, but can also be followed by external campus participants. The STIKOM Festival Photo Competition Himatography activity aims to be a forum for all ITB STIKOM Bali students and those from external campuses to be able to send their best work in the field of photography with a predetermined theme, namely "Photo Model".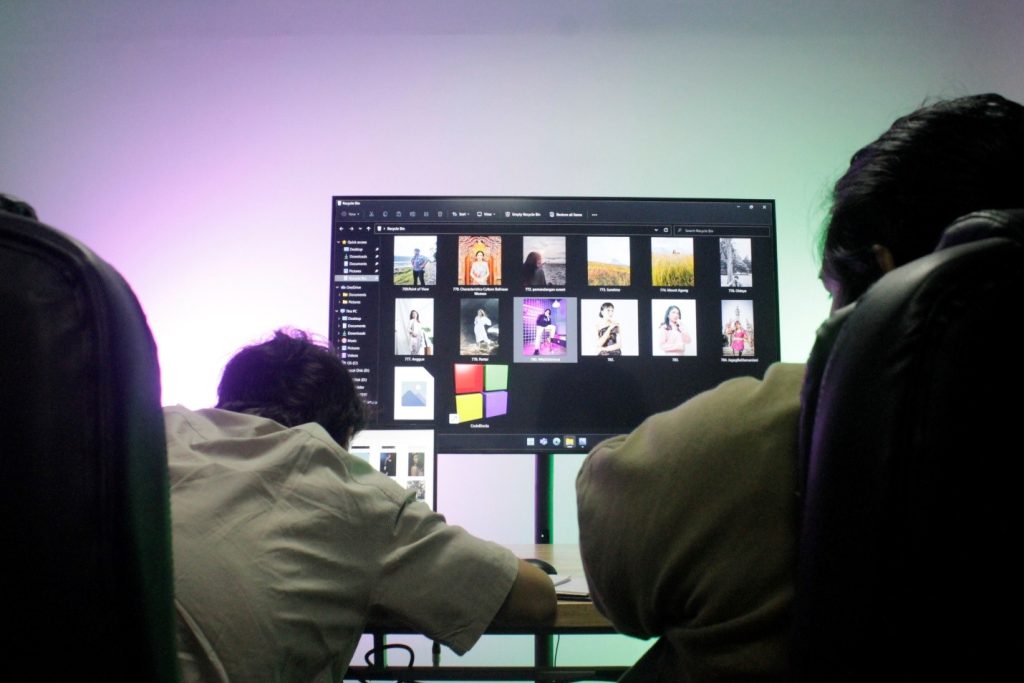 This activity has been carefully designed because registration and collection of works are carried out online so that it increases the interest of participants to register. Komang Ardi Kurniawan as the Chair of the Committee also emphasized the number of participants who registered so that as many students as ITB STIKOM Bali and from outside the campus could participate.
The highlight of this event is the judging and announcement of the winners which will later be announced in the participant's WhatsApp group that has been created previously. All works were assessed by I Nyoman Adi Pratama Putra, S.Kom and PT Gede Ari Wiryatama, S.Kom as the jury for this activity.
From the results of the judging, three winners were found, namely, 1st Place was won by Kadek Agus Mertadana with the title "Eternity" which means that all living things need to die, together with nature towards immortality. The 2nd place winner was won by I Putu Gede Arimbawa with the title "Bunga Gemitir" which means the gemitir flower means beauty, wealth, fame, and warmth which is symbolized by its bright yellow color. 3rd place was won by I Gusti Ade Dinda Pramesti with the title "Smoking Cigarettes" which means that many people think that women who smoke are women who are not true or naughty. In fact it is not necessarily like that, we cannot see or judge someone from the outside.
Committee Chairman Komang Ardi Kurniawan and Head of the Himatography Student Activity Unit Dewa Gede Ananta Rahma expressed their gratitude for the participation of all ITB STIKOM Bali students and participants from external campuses for choosing the Photo Competition competition from this STIKOM Festival activity. Don't forget to the coaches and the Student Affairs Section of ITB STIKOM Bali, thank you for the support, criticism and constructive suggestions so that this activity can run well. We hope Himatography UKM will be more successful in the future and become an example for other UKM on campus.