Denpasar-Sunday (31/07) the Rector Cup 2022 has been successfully held at GOR Lila Bhuana. Denpasar. This activity is the first tournament held by UKM Futsal and aims to strengthen solidarity between universities in Bali.
The Rector's Cup 2022 committee chaired by Ida Bagus Gde Ananta Wija Tama raised the theme Futsal For Unity Respect The Priority. This tournament was attended by 14 teams namely, ISI Denpasar, Polytechnic KP Jembrana 1, Polytechnic KP Jembrana 2, ITB STIKOM Bali, STAHN MPU Kuturan Singaraja, Mahadewa University, Bali International University, ITEKES Bali, Ngurah Rai University, Undiknas 1, Undiknas 2, Mahasaraswati University, ATRO Bali, and INSTIKI.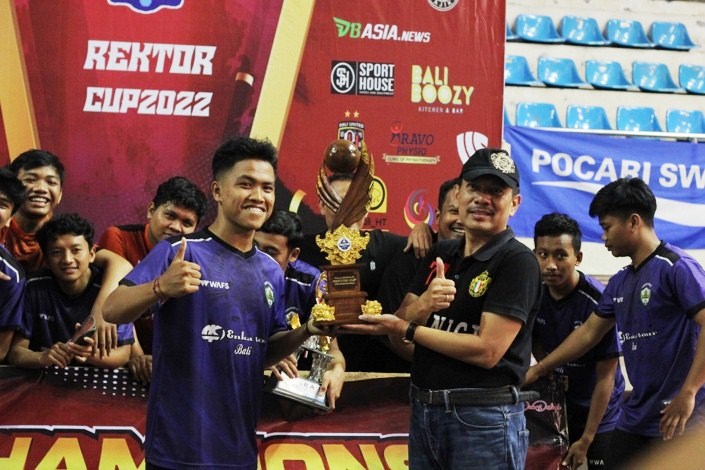 This competition uses a group system elimination, which is divided into 4 groups, namely group A, group B, group C and group D. Group A was won by STAHN MPU Kuturan Singaraja and runner up was won by ISI Denpasar. Group B was won by Mahadewa University, the runner up was won by Ngurah Rai University. Group C was won by UNDIKNAS 2, the runner up was won by Mahasaraswati University. Group D was won by INSTIKI, runner up was won by ATRO Bali.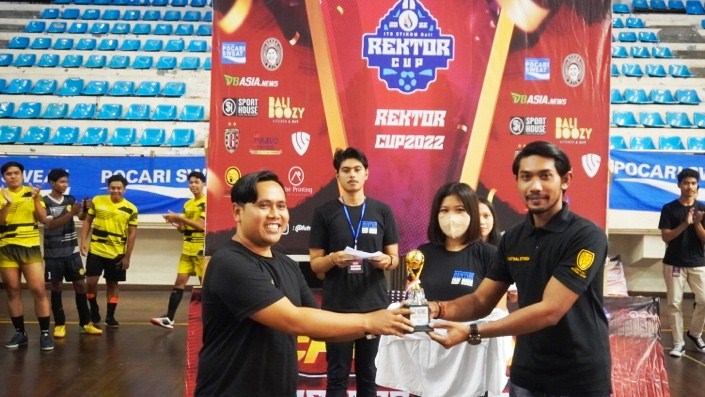 The 2022 Rector's Cup was held for 2 days. The group phase round was held on the first day, while the big 8 round was continued on the second day. In the round of 8, STAHN MPU Kuturan Singaraja vs Mahasaraswati University, Mahadewa University vs ATRO Bali, UNDIKNAS 2 vs ISI Denpasar, and INSTIKI faced Ngurah Rai University.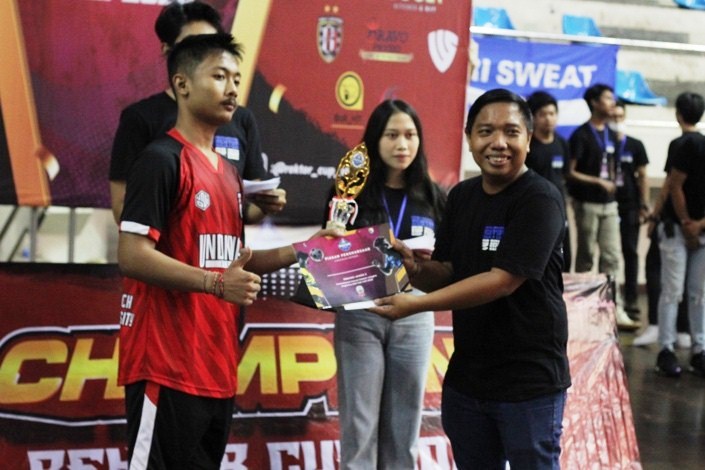 The end result, Mahasaraswati University was able to win the 2022 Rector Cup, UNDIKNAS 2 as the second winner. The third place was won by Mahadewa University. The event was closed by the Rector of ITB STIKOM Bali and his staff. Prizes and trophies were also handed over from the Futsal UKM coach, Student Representative, and ITB STIKOM Bali Chancellor with a group photo.