Denpasar – The Bali Institute of Tourism and International Business or better known as IPB International Bali cooperates with ITB STIKOM Bali in the field of the Tri Dharma of Higher Education. A Memorandum of Understanding on this matter was signed at the ITB STIKOM Bali campus, Renon, Denpasar, Thursday (4/8/2022) by the rectors of the two universities, namely the Chancellor of ITB STIKOM Bali, Dr. Dadang Hermawan and IPB International Bali Chancellor Dr. I Made Sudjana, SE, MM, CHT, CHA.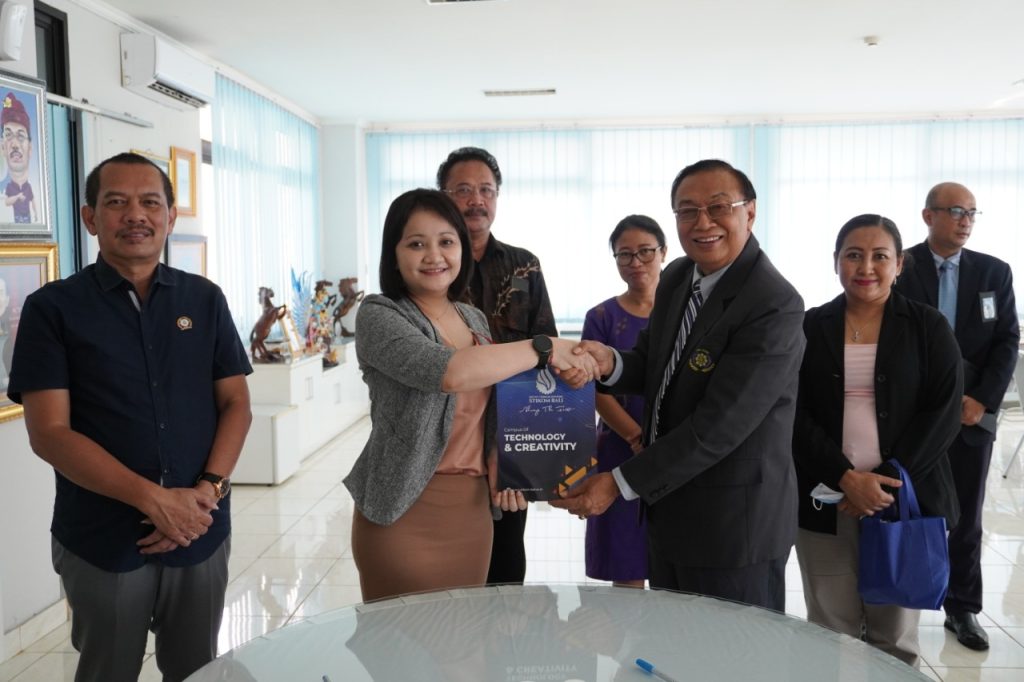 Dr. Dadang Hermawan explained, the signed MoU will then be stated in a Cooperation Agreement that regulates the rights and obligations of each university. It is stated that the implementation of this collaboration will be carried out by the ITB STIKOM Bali Business and Vocational Faculty. "It is an honor for ITB STIKOM Bali to be able to cooperate with IPB International Bali, which we have known as the best tourism university nationally," said Dadang Hermawan.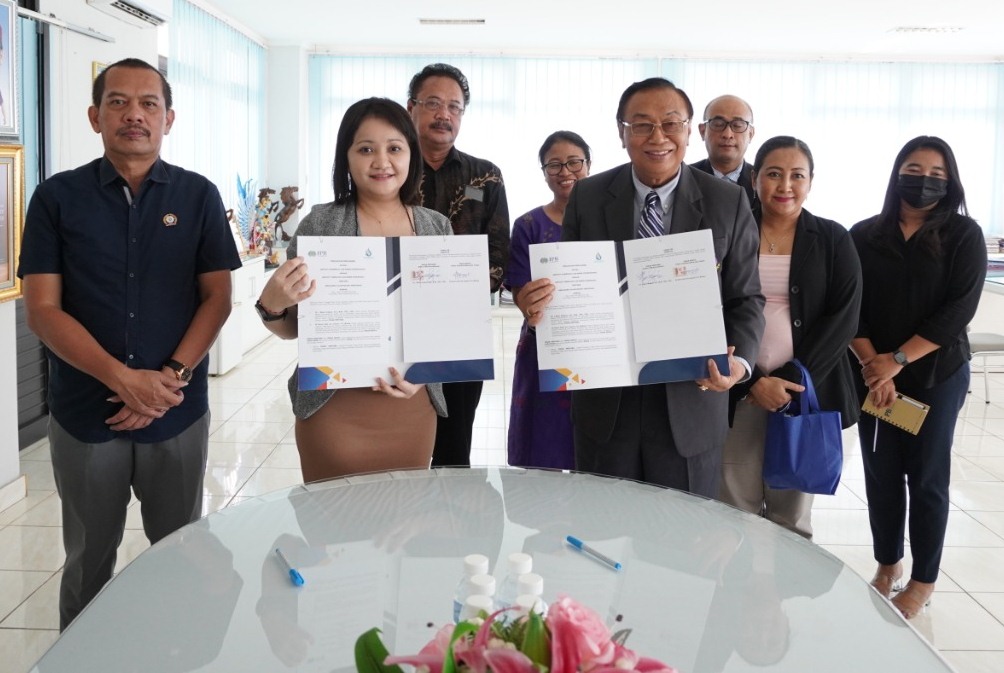 Attending this event from ITBSTIKOM Bali apart from Dr. Dadang Hermawan, also Deputy Chancellor I for Innovation and Cooperation I Made Bachelor, MM, Dean of the Faculty of Business and Vocational School Ni Ketut Dewi Ari Jayanti, ST, M.Kom and Head of Digital Business Study Program Ni Wayan Deriani, SE, M.Kom. Meanwhile, from IPB International Bali, the Chancellor Dr. I Made Sudjana, SE, MM, CHT, CHA and their staff.