DENPASAR – Head of the Department of Industry and Manpower (Dispernaker) of Badung Regency Drs. Putu Eka Merthawan, M.Sc and his staff last week visited ITB STIKOM Bali. The arrival of the Head of the Badung Regency Dispernaker was received by the Chairman of the Widya Dharma Shanti Foundation – who houses ITB STIKOM Bali – Drs. Ida Bagus Dharmadikasa, M.Sc, Ak, together with Deputy Rector II Putri Sriandi, SE, MM.Kom, Deputy Rector III I Made Sarjana, SE, MM and Director of Cooperation, Marketing and Public Relations Dra. Ni Made Astiti, MM.Kom, and Head of Vocational School in Bali Global Badung, Head of Vocational School Bali Global Jimbaran and Head of Vocational School TI Pandawa Bali Global Abiansemal.
The purpose of the arrival of the Head of Dispernaker of Badung Regency Putu Eka Merthawan was intended to explore cooperation with ITB STIKOM Bali and Group (STIKOM Bali Group) to accelerate the digitalization of the creative industry in Badung Regency.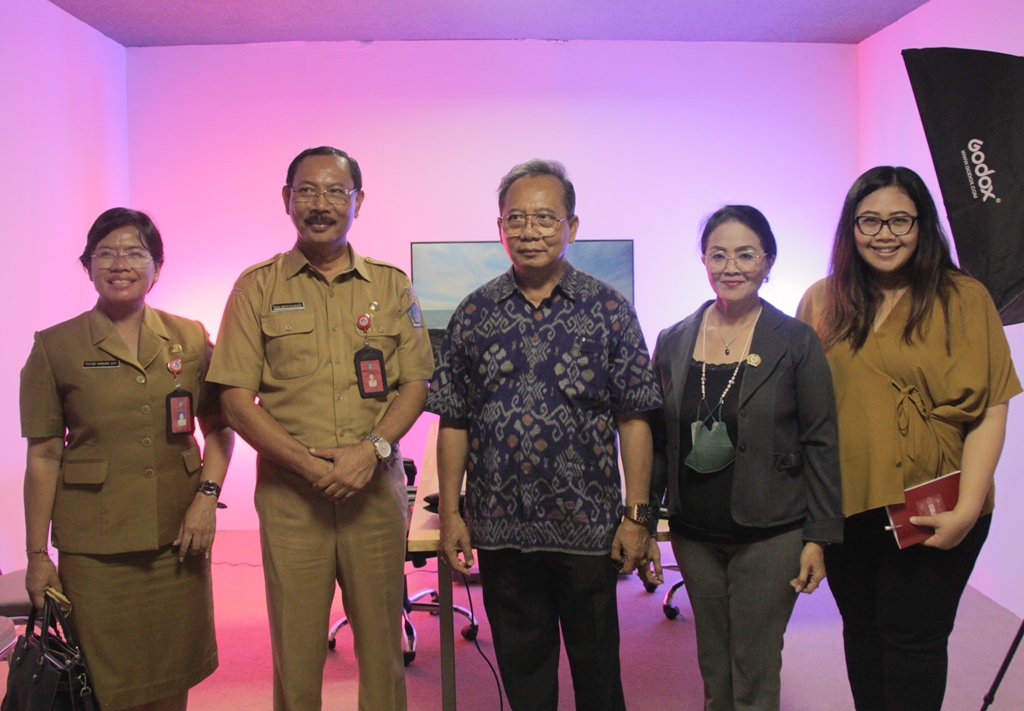 "We hope we can work together. At present we have collaborated with SMK TI Pandawa Bali Global. Hopefully in the future we will be able to cooperate with ITB STIKOM Bali, "said Putu Eka Merthawan.
On that occasion the Chairman of the Widya Dharma Shanti Foundation Denpasar Ida Bagus Dharmadiasa and Deputy Rector II for Innovation and Cooperation I Made Sarjana immediately responded. According to Dharmadiansa, the cooperation does not only concern the technical matters of the IT field but also together prepare human resources (HR) in Badung Regency so that in the future it will be a driving force for the digital economy. "One way is to motivate young people in Badung to continue their education to the level of vocational schools and tertiary institutions in the Stikom Bali Group," said Dharmadiansa.
Regarding the preparation of human resources in Badung Kabputen I Made Sarjana explained, currently ITB STIKOM Bali has a lecture program while an online internship to Singapore, without having to go to Singapore. "This program we are working with Singapore Lithan Educlas. The lecture uses English accompanied by our lecturer. Students only pay the first year tuition fee of Rp. 19,000,000. The second year, the third year and fourth year of the tuition fees are free. In fact, students get the second year's allowance of Rp 1.5 million / month, the second year of Rp 3 million / and the fourth year students get an allowance of Rp 3.7 million / month. So, if students do not have money to pay for the first year tuition fees, then it can be helped using bank loans and then paid by students with pocket money he received from companies in Singapore, where he was an internship, "explained the Sarjana.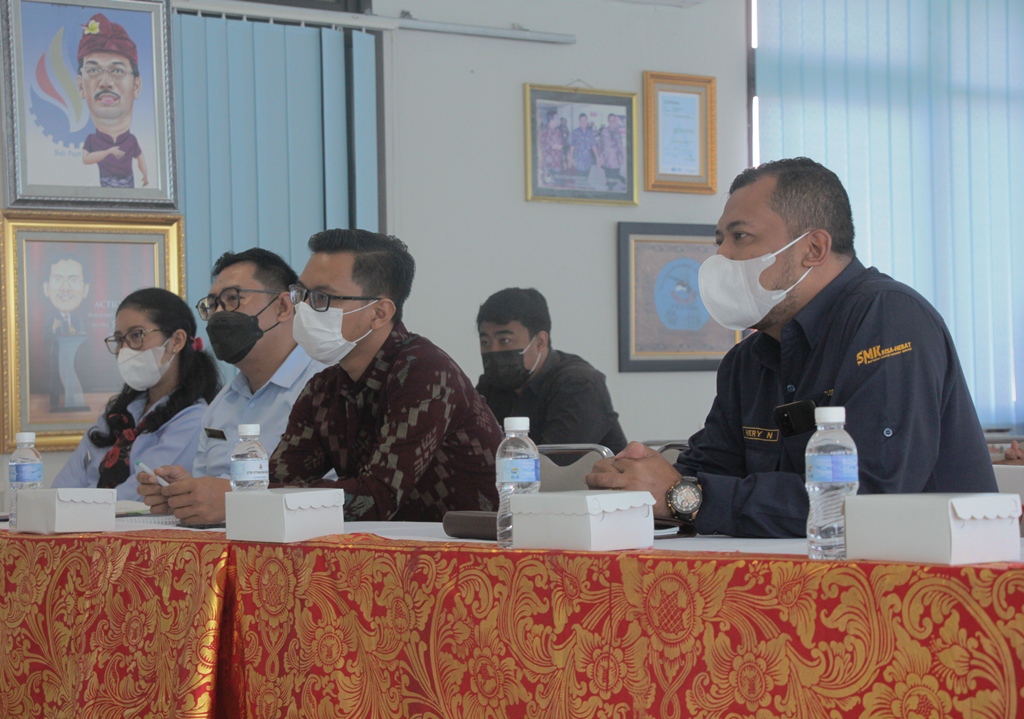 The benefits received by students in the Singapore internship program onlie, according to Made Bachelor, after graduating they will have an international level English language ability, have a good work ethic, have international work practices, and if during the internship the performance is good he can be recruited as a permanent employee . "Outside of these four benefits, what we hope is that they will become the driving force of the Digital Economy in Badung Regency," explained Sarjana. Regarding the explanation of the Vice Chancellor III of ITB STIKOM Bali, the Head of Badung Regency Dispernaker Putu Eka Merthawan was very welcomed. According to him, the matter of tuition fees for the first year could be tricked with revolving funds. "The point is we are ready to work together, technical matters like this will be regulated in the MoU and Cooperation Agreement," concluded Putu Eka Merthawan. (RSN)