Denpasar – The Student Activity Unit Dance of STIKOM Bali or UKM DOS has held a Welcoming Party and K-Pop Dance Workshop which takes place at the Main Atrium Lippo Mall Kuta on Sunday, 09 October 2022. This Welcoming Party activity is an event to welcome prospective new members from UKM DOS which was first implemented by DOS UKM, this event was attended by DOS UKM Advisors, namely Mrs. Ni Luh Ratniasih, S.Kom., M.T, representatives from the Student Executive Body and Student Legislative Body, and continued with the Workshop. This workshop has the theme "Move Your Unstoppable Passion".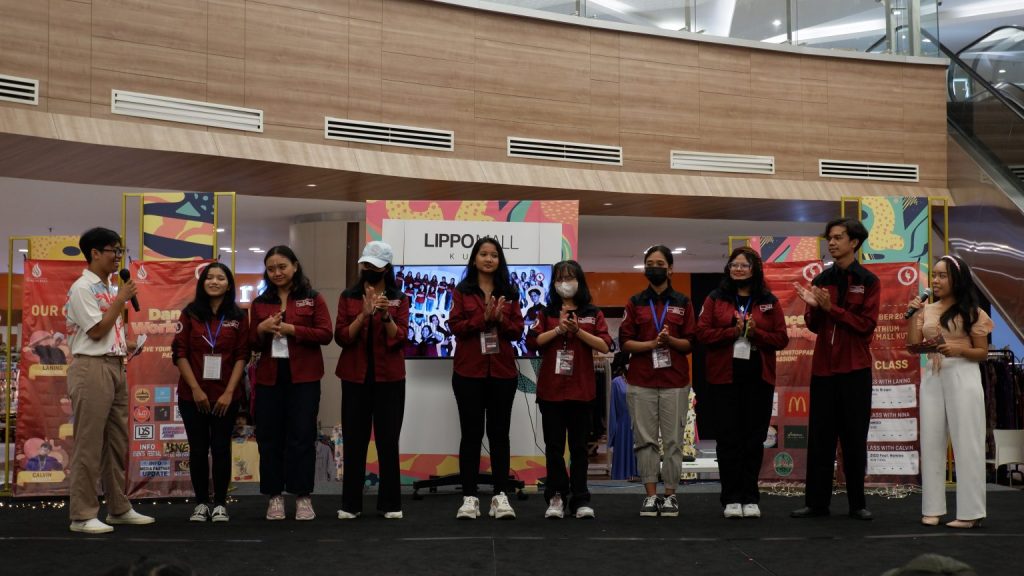 The program contained in this Welcoming Party event was the reading of the AD/ART by the General Chairperson of UKM DOS, namely Ni Kadek Emi Ariani, the introduction of DOS units which were explained in a presentation by the Coordinator of each unit, then followed by the introduction of the UKM DOS Management for the 2022 – 2023 term and enlivened with several competitions, such as a focus test played by 4 participants in one group and a quiz containing about AD/ART in UKM DOS.
Then the Welcoming Party was followed by a Dance Workshop which consisted of 3 classes with well-known coaches from the very popular dance community, especially on the island of Bali. The 3 Dance Workshop classes are:
HipHop Class with Laning from GOG Dance Crew who performed a song by western artist, Chris Brown, entitled Loyal
The first K-Pop Class with Nina Odelia from NG Dance Cover which performed a song by a K-Pop artist, namely NMIXX entitled Dice which is the latest song from the girl group
The second K-Pop Class with Calvin Pieter from NG Dance Cover who performed a song by K-Pop artist ZICO with a song called New Things which uses choreography from a well-known dance figure from South Korea named Vata who is currently a hot trend in the world of dance, especially song fans. K pop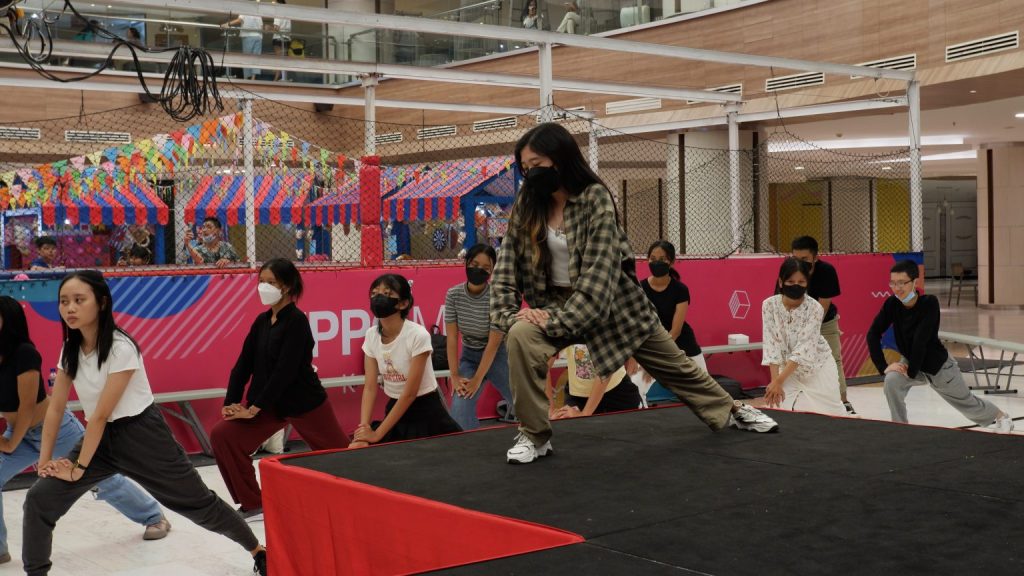 All participants took part in the Dance Workshop enthusiastically and during the Workshop participants were also taught individually if they encountered difficulties following the movements. After learning the choreography together, participants are given the opportunity to do a video recording session with the instructor in doing the choreography that has been taught on stage which will later be shared on the official UKM DOS social media. After the Dance Workshop ended, the Welcoming Party and K-Pop Dance Workshop event was officially finished and closed by the MC (*).